If you are looking to go green, or simply tired of having your skin break out after every makeup application, natural makeup is the way to go. Cruelty-free, composed of ingredients that are entirely natural, and nourishing for the skin, natural makeup equals traditional formulations as far as impact and performance is concerned, and has seen a major spike in popularity in the past few years. While countless natural makeup brands have sprung up over time, there are some that have gone on to establish themselves as more effective and popular than others.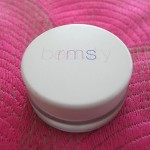 Celebrity makeup artist Rose-Marie Swift is the brains behind RMS cosmetics, and her super-natural, unprocessed products are favourites among beauty editors and models. Created using food-quality, organic ingredients, the cosmetics are completely clean and chemical free; they are formulated without using heat, so the ingredients remain raw and retain their potency and nourishing properties. Stand-out products include metallic, deeply pigmented eye shadows that contain beeswax, coconut oil, jojoba seed oil, and coco seed butter, the RMS Living Luminizer which boosts skin radiance, glossy Lip Shines, and the multi-tasking Raw Coconut Cream.
Alima Pure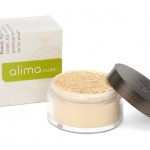 Based in Oregon, this modern and conscious natural makeup company was founded by Kate O'Brien – a makeup artist who was reluctant to let her younger daughter use makeup because of the chemicals it contained. Enter Alima Pure – a 100% pure mineral pigment cosmetics line, which comes in a staggering variety of outstanding shades, and simultaneously focuses on boosting the natural luminosity of your skin. Alima Pure offers products such as Luminous Shimmer Eyeshadows, Luminous Shimmer Powders, Satin Matte Blushes, and tinted lip balms which contain plant oils and butters for moisture and peppermint oil for flavour.
Dr. Hauschka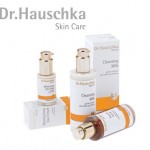 This brand is known for their unique beauty product philosophy – according to the folks at D. Hauschka, the purpose of makeup is to nourish skin and improve its condition, along with covering it. To this end, the brand uses all-natural ingredients which are derived from certified biodynamic and organic sources. Their liquid concealer and astonishingly nourishing lipsticks are hot favourites.
Neal's Yard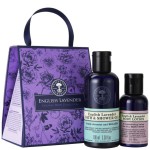 A renowned UK-based apothecary brand, Neal's Yard went on to expand and launch an organic makeup collection. The cosmetics line is affordable and Soil Association Certified (the British equivalent of the USDA), and in addition to making skin look great, it contains antioxidants which have multiple skincare benefits. Their organic lip glosses are smooth and easy to apply, available in a variety of shades like Goji Berry, and their pressed eye shadows are talc-free, coming in a variety of beautiful shades and containing nourishing ingredients like pomegranate, rosehip seeds, and olive oils. In addition, the brand also produces stay-put eyeliners and tap-and-buff blushes and bronzers.
Josie Maran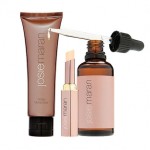 Former model and keen nature-lover Josie Maran felt there was a void in the beauty industry as far as chic natural products are concerned, and set out to remedy it. Her cosmetics line offers luxurious products that are all non-toxic, gentle, and eco-friendly. The main ingredient in her products is argan oil, and offerings include the Argan Color Stick (for tinting lips and cheeks) and Magic Marker Lip Stains which are thoroughly long-lasting and come with matching lip balms for added moisture.
Organic Glam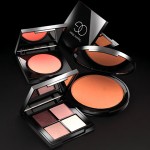 A regular on red carpets, Organic Glam offers top-quality cosmetics loaded with moisturising botanicals which end up sold out at their Beverly Hills store in no time. Their more popular products include the I-can't-believe-it's-not-toxic mascara, Luminous Antioxidant Foundations with a sheer colour and liquid texture, and their concealer which is available in four colours and packed with green tea, eyebright, and arnica.
Kjaer Weis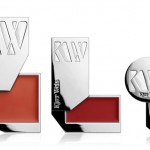 Kjaer Weis, launched by Danish-born Kirsten Kjaer Weis, is an all-natural luxury cosmetics brand that focuses on creating products which are known for both their purity, and their eye-catching packaging. The line's signature compacts were created in collaboration with Prada's packaging designer, and the best bit is they are all refillable. The line offers products such as cream blushes (which lend the skin a fabulous, dewy glow), lip tints, and eye shadows.
Vapour Organic Beauty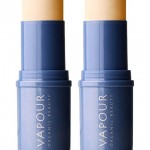 A chic, sophisticated line of cosmetics, Vapour Beauty Organic offers products that are as all-natural as they are high-performance. The company adds no fillers to their cosmetics, and each formula is highly concentrated, containing 70% or more organic ingredients. A brushless beauty line, VOB's cream-based products come in vivid, eye-catching colours, and while it was their multi-use blushes which gained them recognition, the brand has branched out and now offers a multitude of products, ranging from nail polishes, chemical-free lipsticks, and rich, creamy blushes and eyeliners, as well as problem-solvers like Stratus Soft Focus Instant Skin Perfectors and flaw-hiding trick sticks.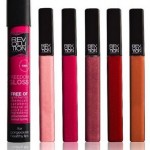 Revolution Organics
A popular organic makeup line based in New York, Revolution Organics lends a natural, effortless glow to skin, and the best part is their cruelty-free philosophy and use of all natural ingredients. Their 22+ uses All-Over Body Balm garnered astonishing popularity and was rapidly sold out. In addition to that, the brand also produces plant-based Freedom Lip Glosses which hydrate lips with a combination of olive and jojoba oils, and color-depositing Beauty Balms which are can be used on the eyes, cheeks, and lips, offering a convenient one-product beauty makeover.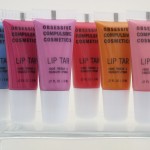 Obsessive Compulsive Cosmetics
A glamorous vegan makeup brand, Obsessive Compulsive Cosmetics was founded by David Klasfeld, known editorial makeup artist and fierce animal lover. The irresistible shades and top quality of the brand has seen many models walk down Fashion Week runways decked out in OCC. Completely cruelty-free, these concoctions are bold and colourful and come in a range of products, like lip tars, nail polishes, foundations, and metallic eye shadows. Klasfeld stocks at his East Village atelier, and shopping there is quite an experience.