Nail art has started to trend again. Women from all across the globe are painting their nails in order to get noticed. However, there are certain styles which might suit the shape of your nail, and there are others which don't. Polka dots, lady birds and bees are all few ideas which have been trending phenomenally in the fashion world.
Another new entrant into this field is the flower nail art. Women tend to make flowers on their nails with certain combinations. You can opt for different coloured flowers as all of them will show a different picture.
If you are wondering how you can paint flowers on your nails, we are here to help you out with that.
Steps to Paint Flowers on Your Nails
First things first, you will need to remove any nail paint which is already on your nails. It is advised that you use a nail polish remover and a little piece of cotton in order to bring your nails back to their natural colour.
Once you have managed to do that, it is now time for you to coat the base colour. This colour is expected to be light. Women even use a shade closer to white so that later their flowers can look brighter once they paint them on. Whatever colour you choose, make sure that it is light. Once you are done, wait for it to dry off. This will take at least fifteen minutes.
Now that you have applied the base colour, it is now time for you to add the flower on the top. You can use different colours, but it is advised that you use two colours which can easily be found in any flower. For instance, yellow and red could be your choice.
First of all paint the centre part yellow by putting in a small dot. Once you have done that, you need to add four or five petals (according to your needs) around that yellow dot to make it look like a flower.
You can also use a green nail colour in order to make the stem of the flower which you have just pained.
After completing the painting bit, it is time for you to wait for your paint to dry off. Once that has happened, you can go anywhere you want and show off your new flower nail paint style.
Different Colour Schemes
Blue and White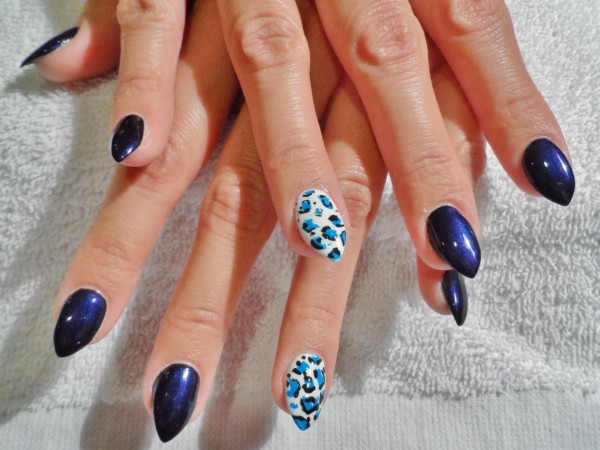 Blue and Pink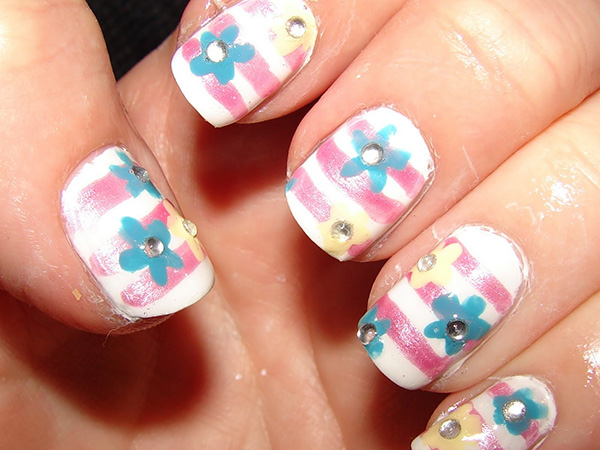 Red and Black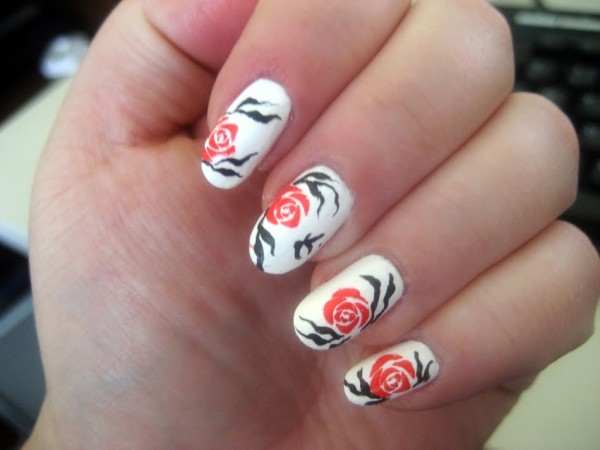 Pink and Black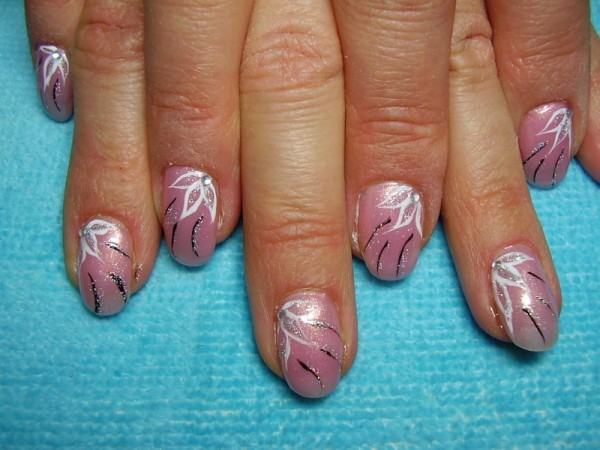 Pink and White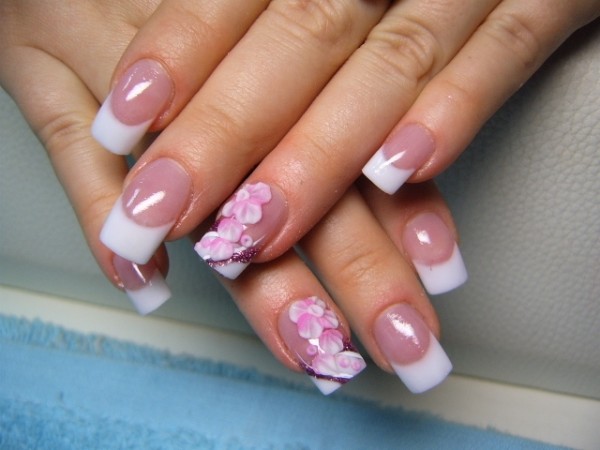 Purple and Teal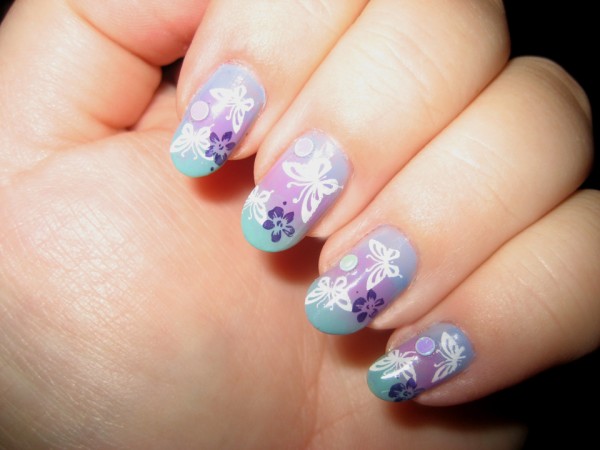 Purple and White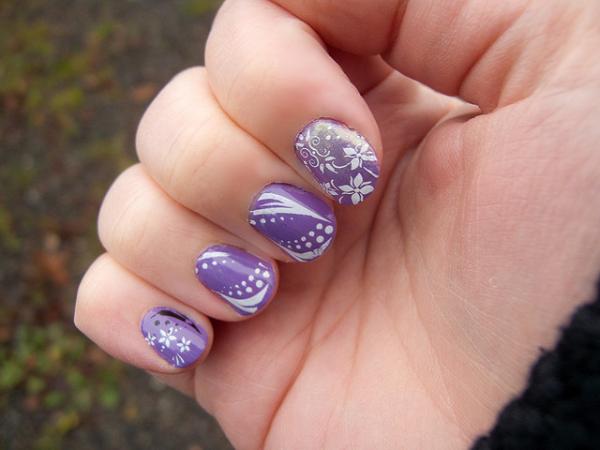 Pink and White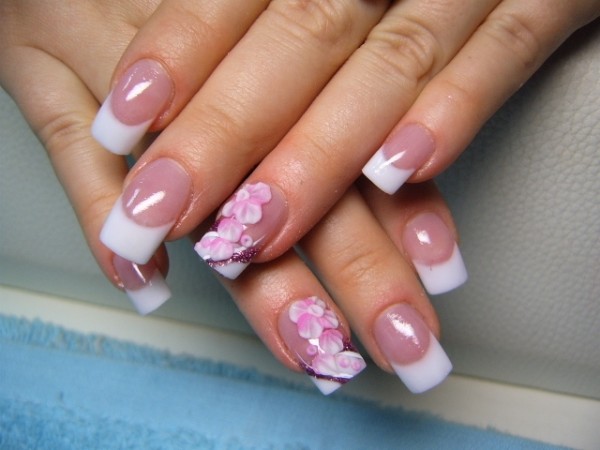 Pink and Green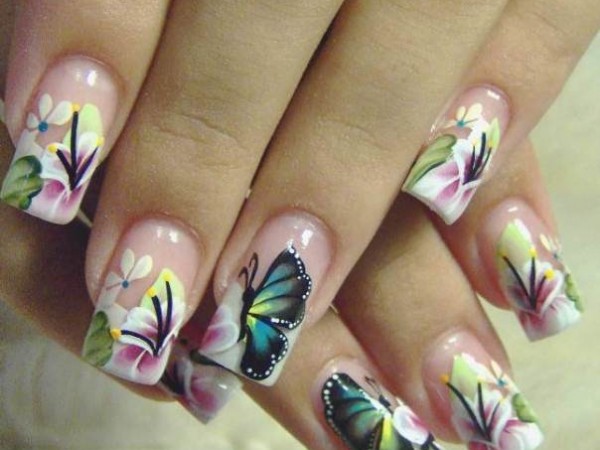 Blue and White