Indian fashion industry is one of the world's best. Indian fashion designers, through their unique and elegant designs, have not only attracted the Indian public but also grabbed the attention of world's famous personalities, including former American president Bill Clinton. Top 10 fashion designers ruling the Indian fashion Industry are: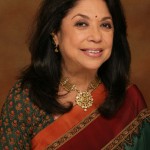 Ritu Kumar
Amritsar born 68-year-old Ritu Kumar is India's number one fashion designer. She has developed her own unique style which is famous both in India as well as in the world. Ritu, the winner of Padma Shri Award 2013, designed wardrobes for three Miss India contestants for their participation in beauty contests, all of whom went on to win their respective International Beauty Pageants.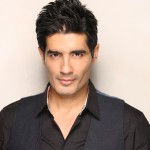 Manish Malhotra
Manish Malhotra is another famous Indian designer. Malhotra introduced himself to the Indian fashion industry through Bollywood, designing a dress for actress Juhi Chawla in the movie Swarg, released in 1990. The 48-year-old Westminster born Indian fashion designer has also designed dresses for other Bollywood beauties, including Aishwarya Bachan, Kareena Kapoor, Karishma Kapoor, Rani Mukherjee, Preity Zinta and shining star Madhuri Dixit.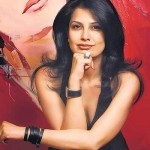 Ritu Beri
The New Delhi based fashion designer Ritu Beri launched her first collection named Lavanya in 1990. She is the first ever Asian designer to become the head of a France based fashion brand Scherrer. She also holds the honour of presenting Indian fabric and dresses in Paris and attracting foreign VIP clients, including former US president Bill Clinton.
Rohit Bal
Rohit Bal is a New Delhi based Indian fashion designer who designs dresses for both men and women. He is regarded as the finest styleguru the Indian fashion industry has ever produced. In 1996, the Time magazine honored Bal as "India's master of fabric and fantasy".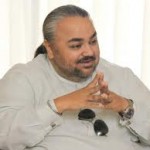 J J Valaya
Known for his original creations and designs, JJ Valaya mostly works on bridal wear. Born in Rajasthan, Jodhpur, Valaya designs for both men and women. He has many clothing labels by his name and the display of his work from Hong Kong to Paris earned him a worldwide repute.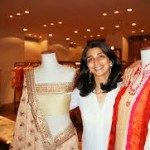 Tina Tahiliani
Tina Tahiliani is known for bringing a revolution in fabrics. She got her degree in fashion designing from Fashion Institute of Technology, New York and returned home in 1987 to open a boutique named Ensemble. Her brand name is Ahilian which is known for its creative styles and is sold world wide.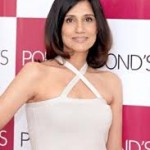 Rina Dhaka
Rina Dhaka debuted in the Indian fashion industry in late 80's and has been leading the industry with innovative creations since then. She is the most experimental designer of India and mostly deals with western wear. She has designed for many national and international VIP personalities.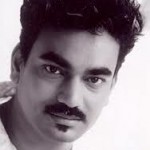 Wendell Rodricks
Hailing from Goa, Rodricks is one of the most famous designers of India. His dresses mostly have a touch of Goan styles and designs. He is the first ever designer to launch the Dubai Fashion Week.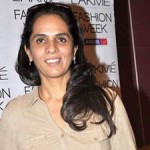 Anita Dongre
Anita Dongre Started her fashion designing career in the 1990s, when fashion was confined to rich families only. She changed the trend and designed dresses keeping in view the range of middle class customers. The 45-year-old Dongre has five labels today and more than a hundred outlets across India.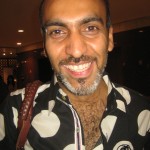 Manish Arora
Manish Arora is a New Delhi based Indian fashion designer. He has displayed his unique and creative collection at the best ramps of the world. Today his work is sold at 84 outlets all over the world.