If you are a tech-savvy person who would love your phone to help you out in your fitness routine, then you must have the best apps available on the Google Play Store or iTunes App Store. If you search for tracking apps on these two common app stores, you will notice that there are several of options to choose from. Which one is the best for you? Well, we have stream lined the best apps which are currently available on these app stores and which can be used for tracking different things in your daily regime.
For Tracking Your Daily Steps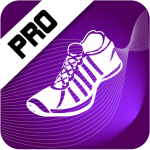 The key to having the best app for tacking your daily steps is probably the one which saves your battery time as well. There are different applications available on both the app stores but the best app for this purpose is Runtastic Pedometer.
If you download this app you will understand why exactly we are voting for it. It is extremely simple, makes things easy for you as it presents all the data on a graph and does not use your battery at all. For iPhone users who want to keep a track of their daily steps, this is probably the best application since it uses iPhone 5's motion sensor.
For Tracking Your Runs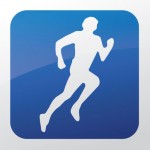 Run trackers are often downloaded by different people around the globe. That is the reason why there are several options to choose from. However, the best option is Runkeeper. Why is it the best run tracker available on the app store? The reason is simple: it delivers what it promises; and that too for free.
It will track your GPS and allow you to create different workouts, routes, music mixes and almost anything that you would require while running. The best part about this application is the fact that it's cross-platform. So, in case you ever think about switching to Android from your iPhone, you can carry all its data with you.
For Tracking Your Cycling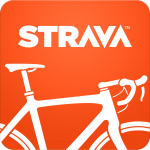 A cycling tracker is almost similar to a run tracker. You need something that does not kill your battery and also has a strong GPS. If you want the best cycling tracker from the app store, opt for Strava.
This app works on both, iPhone and Android. It's simple and extremely user friendly. Once you launch the app, it will start tracking your location. Start your biking trip and check the app once you return. This app will eventually help you out with your top speed, average speed, places where you have been and the distance you have travelled.
Image courtesy: whatmobile.net