With the growing trend of nail art designs, and summers approaching as well, the style and colour that you put upon your nails matters a lot. Women actually look forward to applying different styles and colours on their nails in order to stand out when they go out.
Zigzag nail art design is something that does not only catch the eye; in fact, it is built for summers. If you use bright colours and make this design on your nails, you will most definitely stand out and catch the eyes of many passing by.
Here is how you can make the zigzag nail art design.
How to Make Zigzag Nail Art Design
First of all you need to make sure that your nails are clean. In case there is already some nail paint on them, you need to wipe it off. Use a nail colour remover and make sure that you wipe your nails off thoroughly. Use cotton or a tissue paper in order to apply the remover on your nails. The basic idea is to clean your nails before you apply anything to them.
Now once your nails are absolutely clean, it is time for you to apply base colour to them. Since the zigzag design is going to be on top of a base colour, choose wisely. It is advised that you use a darker colour at the bottom and then make the zigzag design with a brighter colour. Select a colour of your choice and colour your nails with it.
Once you have managed to add the base colour to all your nails, wait for at least five minutes so that the base paint is fully dried.
Once you are sure that the nail colour is dry, now it is time to select a colour for the zigzag lines. It is advised that you select a bright colour so that the lines are prominent and attractive.
Grab a toothpick and dip it inside the nail paint which you have selected.
Now you are required to use the tip of the toothpick to draw the zigzag lines on the nail. You can make them horizontally or vertically, it totally depends on you. At times people even leave the centre blank and draw the lines right on the edges.
Once you have managed to draw these lines, wait for your nails to dry. And that's it, your zigzag nails are there for everyone to see.
Different Colour Schemes for Zigzag Nail Art Design
Black and White
Purple, Black and White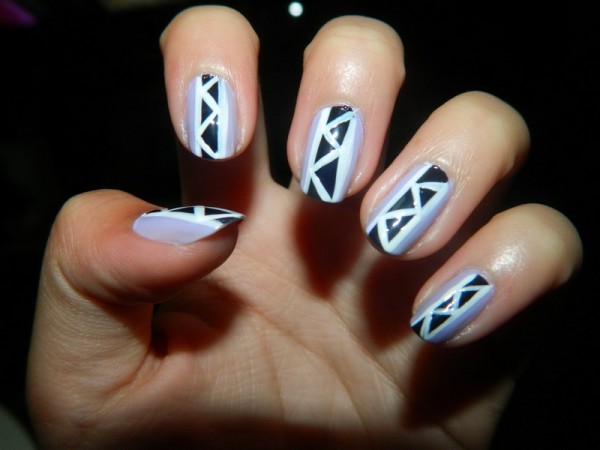 Glitter and Black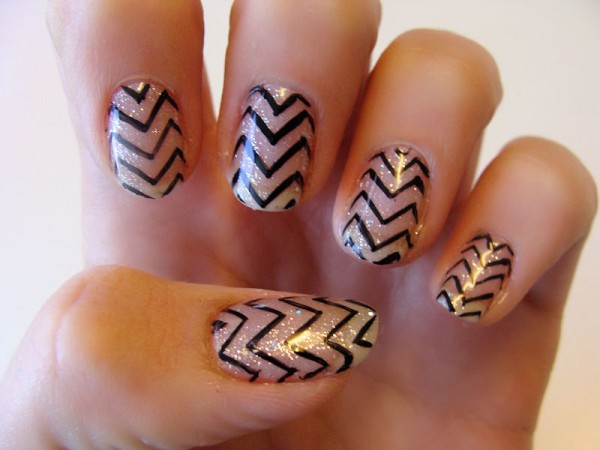 Purple and Black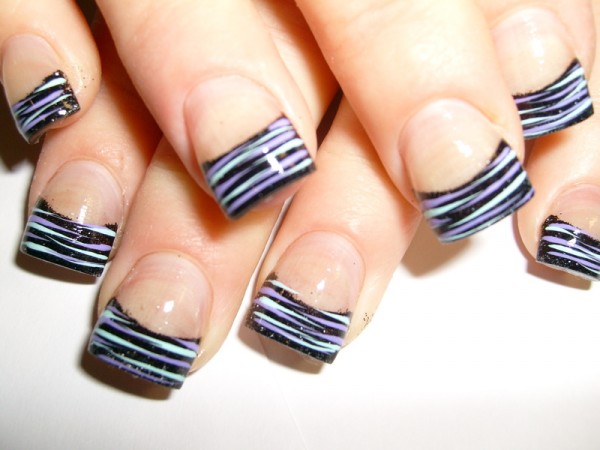 Red and Black