Nail art is trending once again and women spend hours on selecting the perfect nail art design for themselves. Polka dots, lady bugs, stripes; they are all a part of the trendy look which different women try to adapt in the world of today. However, it is not easy to maintain such styles throughout the year. You need to keep changing them and must take care of your nails so they do not get destroyed with the amount of nail paint you use on them. Therefore, it is advised that whenever you are opting for a particular style, you clean your nails at least once in a week so that they remain fresh.
When it comes down to striped nail art, it is becoming increasingly popular these days. It is extremely easy to pull off and you simply need two to three different coloured nail paints to pull this look off.
How to Do the Striped Nail Art
First of all grab yourself two different nail colours which you want to apply to your nails for this particular style.
Once you have them, now you must understand that there are two different ways through which you can pull of the striped nail art design.
Method 1:
The first method is quite simple; you first need to cover all your nails with the same base colour. For instance, if you have opted for red, then colour the whole nail red.
Once your nail is fully covered, now it is time for you to add the stripes on it. Make sure that you wait at least five minutes for the base colour to dry up.
Once the nail paint has dried, now you need to add the design on top of it. Grab the other nail colour and start putting straight lines on it. You can either go for a zigzag design or even opt for vertical/horizontal lines. It totally depends on how you want to pull this look off.
Once you have managed to pull the lines on top of the base colour, wait for your nails to dry up.
It is advised that you use a thinner brush so that the lines remain straight and thin.
Method 2:
The second method is relatively difficult. In this method you are not required to put a base colour on your nail.
Simply start off by using a nail paint to put a stripe on your nail.
Once you have managed to draw a single stripe, wait for it to dry up.
After you have dried this stripe, use the second nail paint to draw the other stripe and wait for it to dry up.
Keep repeating this method until your nail is fully covered.
Different Types and Colours of Striped Nail Art
Teal and White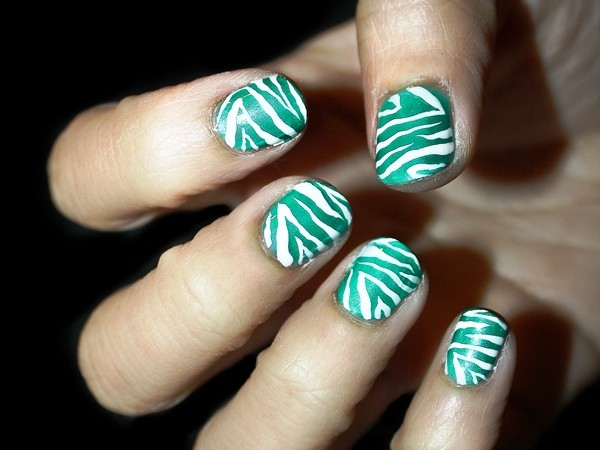 Pink and Black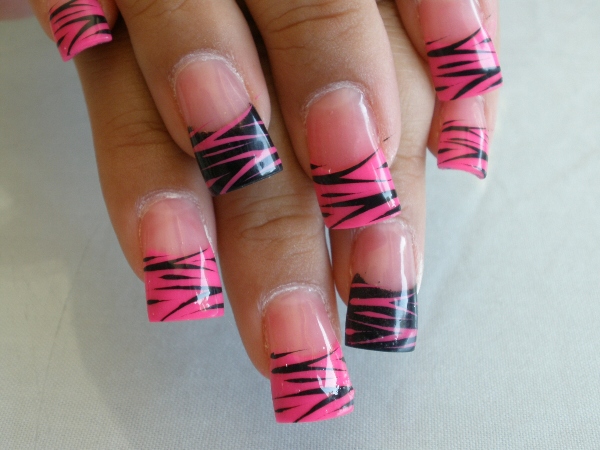 Red and White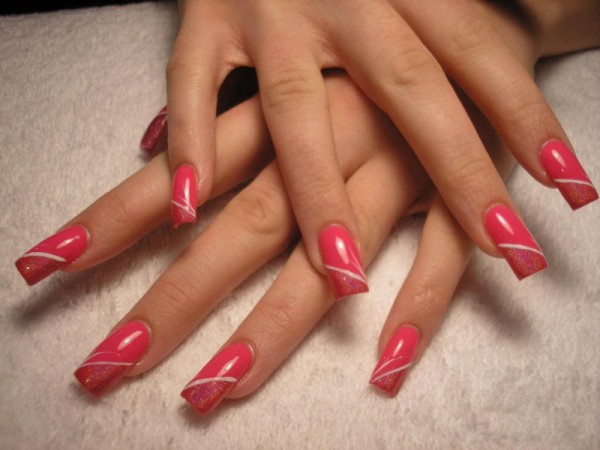 Black and White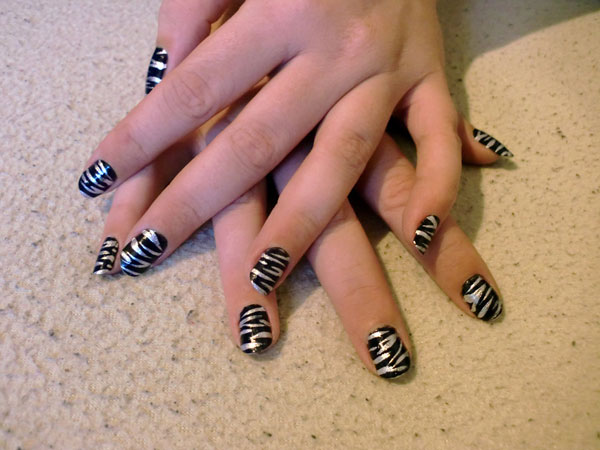 Pink and White