With Valentine's Day almost here, you must be thinking of ways to make his day special. It's not only the way you dress up, or what you gift him. Remember how your mom would say, easiest way to a man's heart is through his stomach and there is no doubt about this. All you need to do is, work on your cooking skills and invite him over for dinner. It will not only be a romantic date but something to remember for years to come. Here are a few things that he would simply love having with you on this Valentine's Day.
Italian Style Spaghetti Meatballs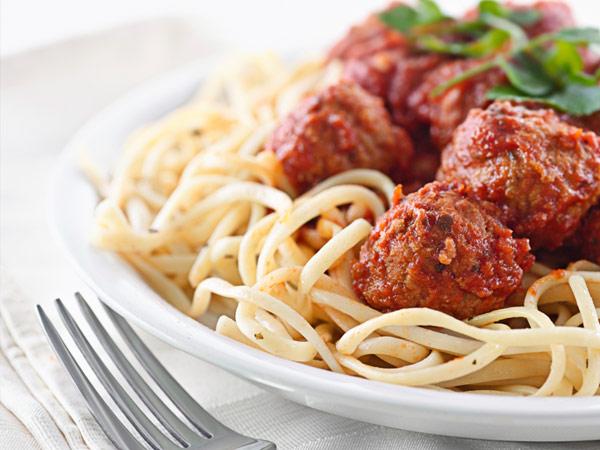 They are not only easy to cook; they are extremely delicious to eat as well. Inspired from the cartoon movie Lady and the Tramp, Italian Style Spaghetti Meatballs is probably the most famous Valentine's Day recipe.
Ingredients for Spaghetti Meatballs
340g dry spaghetti
2 onions
¼ cup chopped parsley
3 cloves minced garlic
2/3 cup fresh breadcrumbs
1 lightly beaten egg
2 tsp Italian seasoning
500 grams ground beef
2 tbsp oil
¼ tsp salt
2 cans tomato sauce
1 can diced tomatoes
2 tbsp sugar
2 tbsp Italian seasoning
How to Cook Spaghetti Meatballs
First of all make the meatballs by cooking onions, parsley and garlic in oil. Wait for 10 minutes until the onions are soft. Mix the breadcrumbs in egg, milk and Italian seasoning along with salt and a quarter cup of onion mixed you just made. Now form small balls with the mixture. Now start the making the spaghetti normally and add the meatballs into the picture. Add tomato sauce, diced tomatoes, sugar, Italian seasoning and the remaining onion mix. Place the pasta and the meatballs i a serving bowl and you are good to go.
Curried Chicken and Peach Wraps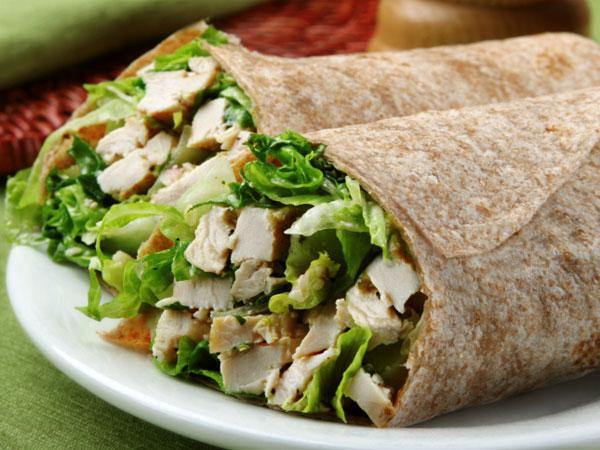 If you want to move out of your home and spend the night out with your loved one, then you should cook something that the two of you can pack and take with you. If this is the case then curried chicken and peach wraps is probably the dish you were looking for.
Ingredients for Peach Wraps with Curried Chicken
0.5 tsp hot sauce
2 tsp curry powder
450g boneless, skinless chicken breasts, cut into bite-size pieces
100g flaked almonds
4 peaches, peeled, pitted, and sliced
4 wholewheat tortillas/wraps
2 tbsp apple cider vinegar 50g spring onions, chopped
1 Cos lettuce, the leaves torn into bite-size pieces
1 tbsp olive oil
How to Cook Peach Wraps with Curried Chicken
First of all, heat the oil in a large pan. Then add chicken along with almonds, onions, hot sauce and curry powder. Don't stop stirring until the chicken is cooked thoroughly. Remove the contents from the pan and place them in a large bowl. Use the same pan put some peaches and vinegar into it. Pour this mixture into the chicken in the bowl. Pour the mixture into tortillas and wrap them up in order to serve.
Crustless Broccoli Quiche with Caramelized Onions and Blue Cheese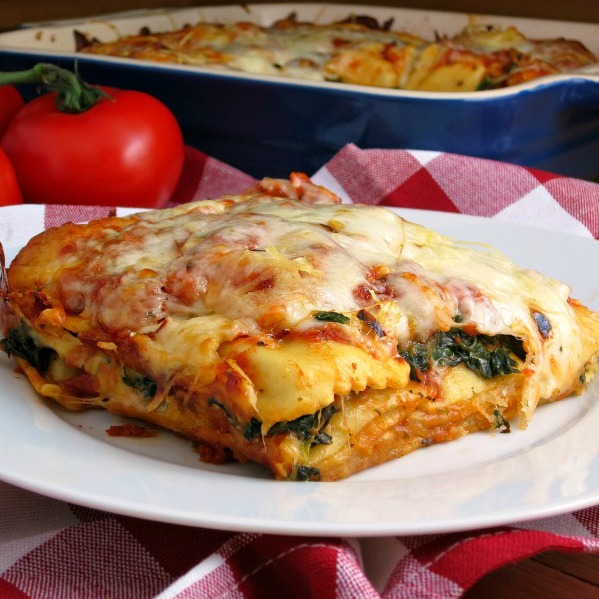 If he is a vegetarian then this is probably something that will help you win his heart for sure.
Ingredients for Crustless Broccoli
1.25ml herbes de Provence
1 cup broccoli florets
1 egg
Pinch of nutmeg, grated
2 tbsp blue cheese
5ml olive oil
1 onion, halved and thinly sliced
2 egg whites  Salt and pepper
2 cups fat-free milk
How to Cook for Crustless Broccoli
Start off by pre-heating the oven up to 200 degrees. Heat olive oil in a pan and add onions and herbs with seasoning of your choice. Keep stirring until caramelised. Fill a large bowl with ice water and boil some water in another bowl. Boil broccoli and put it in ice cold water. Drain it and then cut it into smaller pieces. Beat up eggs, milk and nutmeg along with season in order to add taste to your favourite vegetarian dish.