It's common; everyone has midday or midnight food cravings and if you are on a diet you end up not eating anything. On the other hand, a few people would opt for an unhealthy snack. Don't worry; we have lined up the perfect 100-calorie snacks for you that are easy to prepare and pack.
Fruit and Yogurt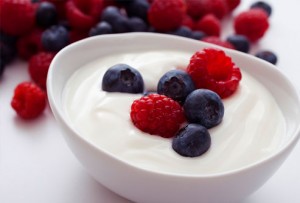 Fruit and yogurt make up a light meal that is full of antioxidants. This will help you satisfy your hunger and feel full. Yogurt is filled with protein that helps you boost your muscles and calcium which aids in building our bones. This snack consists of 95 calories only.
How to prepare: Combine one-third cup blueberries/raspberries with one-half cup low-fat yogurt without sugar.
Raw Veggies and Hummus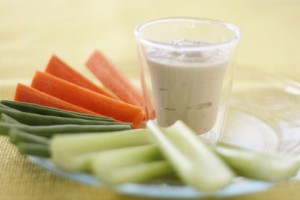 This meal treats you with the everyday veggies, which offer you nutrition. Moreover, a recent study revealed that vegetables are also healthy for heart patients. In fact, vegetables are equipped with dietary fiber and nutrients that support the immune system. On the other hand, humus consists of omega-3 fatty acids, which are good for maintaining a healthy heart. This meal, in total, makes up 100 calories only.
How to prepare: Combine one cup of raw vegetables and two spoons of hummus.
Vegetable Broth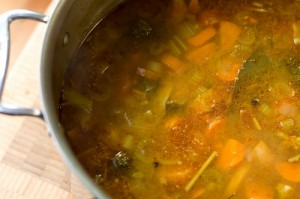 Vegetable broth is going to help you bring your appetite down. Sometimes it's hard for you to make out between hunger and thirst and vegetable broth is the answer to your problem. This handy and healthy snack makes only 15 calories.
How to prepare: Cut vegetables add your choice of seasoning to it and boil it in water.
Veggie Soup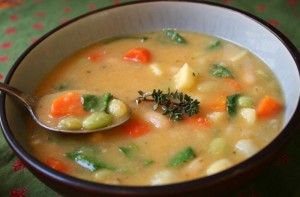 If you have not been having your regular veggies for some time, perhaps it's time to treat yourself with a few. This snack is going to improve your energy levels since it consists of several different vegetables which have different nutrition that are important for your body. A full vegetable-packed soup is important for any health conscious person around the globe. A veggie soup combines up to make 98 calories only.
How to prepare:  Grab 1 cup of each serving of every vegetable at hand, add your choice of seasoning and boil it in water.
Hard-Boiled Eggs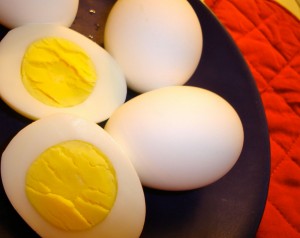 At times when hunger takes over, nothing seems too pleasing to the stomach. However, a hard-boiled egg is going to put an end to your midday or midnight food cravings. The best part about having a boiled egg is the fact that it is extremely easy to prepare and not too expensive either. One hard-boiled egg, along with the yolk, is going to make up to 75 calories only.
How to prepare: Boil an egg in water for 2 minutes and then leave it with the lid on for 15 minutes.
If you know about other snacks which consist of less than 100 calories then let us know by leaving a comment below.